In the spring of 2014 I had some red & white oak 6x6s milled by a local mill so I could eventually build a Roubo style workbench. The legs will be made of the white oak & the bench top will be made of the red oak. These 6x6s will take forever to dry, but I need a new bench, so I decided to give it a shot.
I brought the wood to my parents' house in Michigan so my dad could help with the glue up, and we got most of the beams square this past weekend. The past few nights we have been gluing them together one at a time. Tonight we clamped the last part of the top, and it should be ready to surface by tomorrow night after work.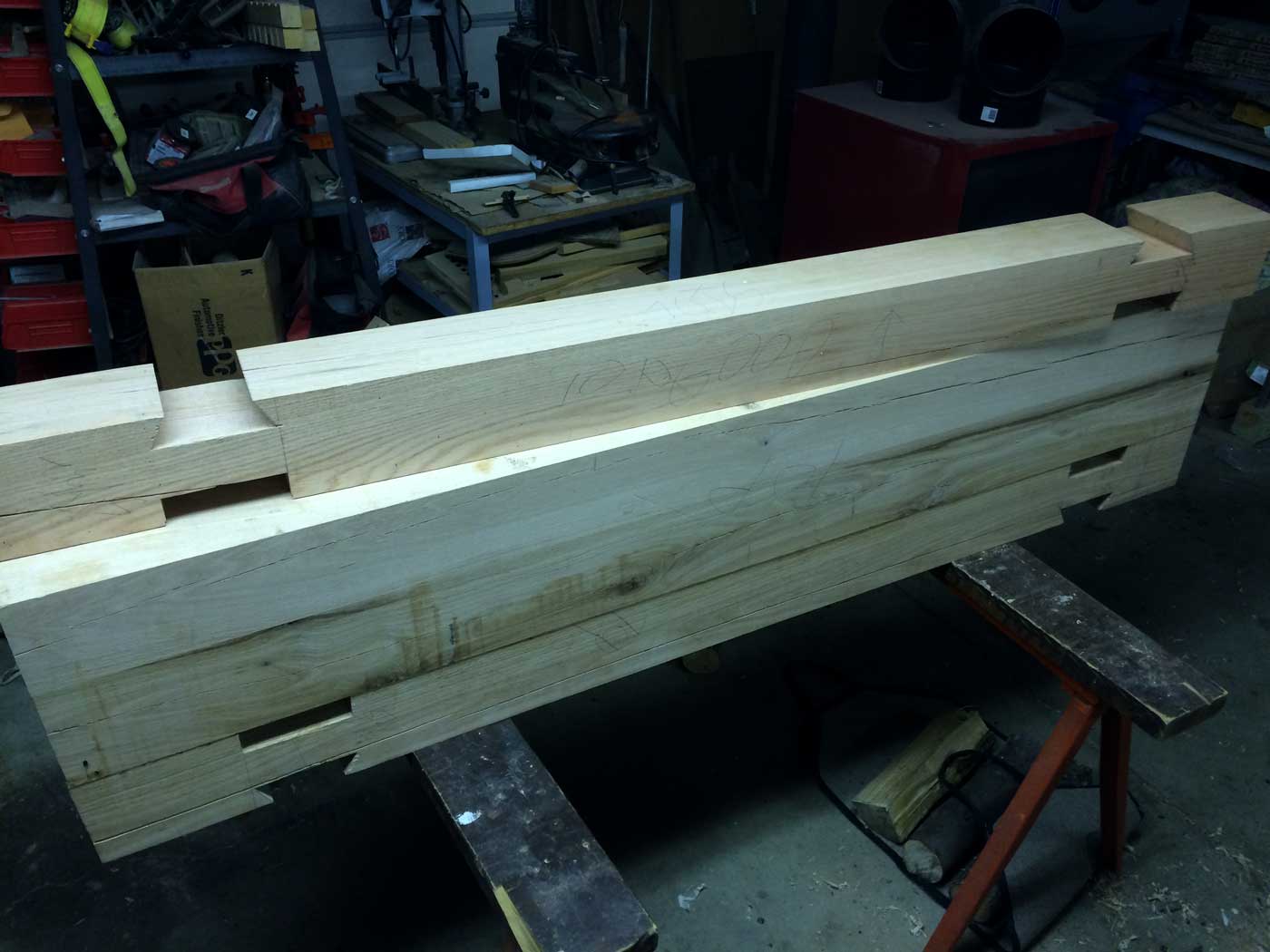 Originally, I was thinking of using a polyurethane glue like the original Gorilla Glue. The directions call for moisture during assembly, so I thought the high moisture content of the oak would hopefully not effect the glue. I asked my dad to grab some while in town, and he accidentally grabbed Gorilla Wood Glue, which is a PVA glue like Titebond I-III. I'm guessing it will be fine, but we decided to put a thick coat on each side of the joint anyway. The oak is checking a ton, so most likely the wood would fail before the glue does.